Jamie Penley
Director of Operations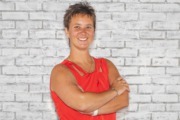 Hi, my name is Jamie Penley, and I am The Lawrence Groups Director of Operations.  I have been with the Lawrence Group since August 2018. Prior to that, I managed 334 apartments in Asheville NC for 14 years! So for the last 20+ years, I have enjoyed helping families with their new homes.
I have been married for 22 years and we have one daughter who served in the USAF and now lives in California. We also have a 4 legged son, Bernie, our Cocker Spaniel. My husband retired from Law enforcement, and we had always vacationed on the beautiful white sandy beaches of North Florida for the past 20 years and decided to make the move.
3 Fun Facts:
👩‍🍳 I am Greek and I LOVE to cook and can't just cook just for 2 always make enough to the 10 😂.
🏖 I love the Beach, Lake, Fishing, and boating basically anything Sun and Water!
🐯Also, I am a BIG CLEMSON Tiger Fan!
Hope to help you and your family make the move to PCB and find your Forever home one day!