Lauren Newton
Marketing & Business Development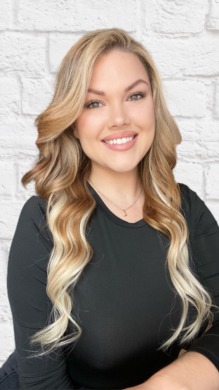 Meet Lauren, a driven and ambitious young woman who has a passion for real estate and a love for her two dogs, Carter & Milli. 
With her extensive experience in marketing & business development,  Lauren decided to put her skills to use in the competitive world of real estate where she is responsible for developing and implementing strategies to help clients navigate the ever-changing market so they can find their dream homes. 
When she isn't connecting with clients, creating helpful content, or conducting market research, Lauren enjoys spending time with her dogs, hanging out at home with her family, and catching up on the latest social media trends. Despite the challenges of working in a tough industry, Lauren remains dedicated and determined, always striving to provide our clients and our team with the best possible guidance and service.